Recyc-Mattress aims to Reduce, Reuse and Recycle.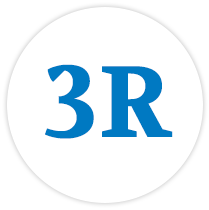 Reduce

significantly the volume, amount and time of degradation, and potentially eliminate landfilling of mattresses.

Reuse

instead of throwing away, by giving each mattress component a new lease on life. For example, recycled polyurethane is used in the manufacture of carpet underlay, cotton is used in thermal insulation and in motor vehicles, recycled metal is used instead of raw metal, and wood is turned into mulch.

Recycling

cans, bottles, cardboard boxes and paper has become an integral part of our daily lives. Why not old mattresses? Our firm is committed to raising awareness amongst the entire community: manufacturers, retailers, landfill site owners, towns and municipalities, recyclers and consumers.