For many years, Recyc-Mattress has been committed to better protecting the environment.
Founded in 2007 by Eric Castro, this Canadian firm is world-renowned in the dismantling of used mattresses and box springs and in waste diversion.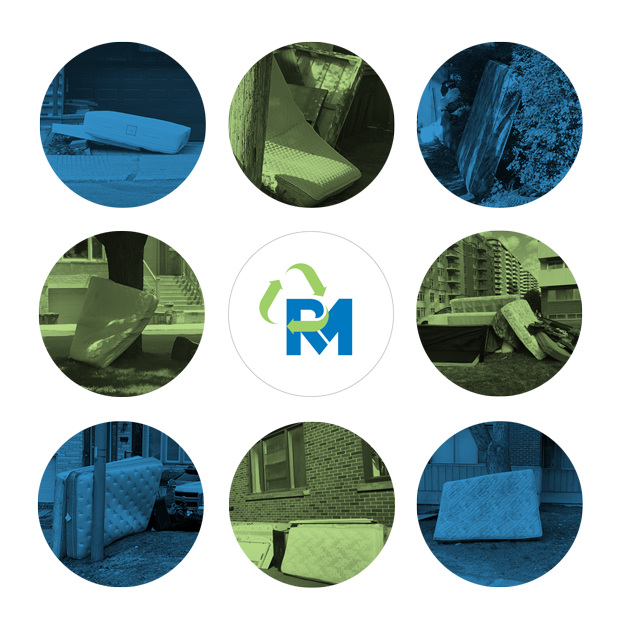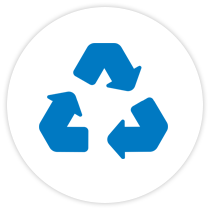 Recyc-Mattress is the only firm that offers a real alternative to landfill thanks to a unique technology that enables high-volume processing in order to meet the needs of large towns and municipalities.
Since many landfill sites have reached their full capacity and that the recycling crisis has taken on significant proportions in recent years, this innovative program is a concrete answer to a real problem.
Our business has grown at such a pace that we are particularly proud to report that Recyc-Mattress is now operating in Québec, Ontario, France and Belgium. There are six Recyc-Mattress branches in total.
Managing the increasing number of old mattresses is a significant challenge. In Canada, there is still no policy for the environmentally sound management of old mattresses and box springs. Likewise, the United States are yet to introduce such initiatives.
There are no environmentally friendly solutions for this cumbersome product that takes 100 years to disintegrate!
A time-tested solution
From the outset, Recyc-Mattress has been fighting against social exclusion through the implementation of a sustainable job creation program. The program facilitates the reintegration into society of people with intellectual disabilities by offering them full-time employment and thus a better quality of life.
Significant environmental impact
1 400 000

Between Quebec and Ontario, more than 400,000 units are recycled each year. In France, no less than one million mattresses are recycled annually.

0 waste

None of these old mattresses end up in landfills!